Professional Development Requests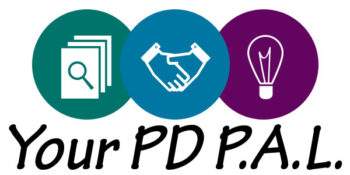 The Mesa Community College Center for Teaching and Learning leads and inspires the advancement of innovative teaching and learning for student success. The CTL is a dynamic place and force for learning transformation at MCC so that our college community will be engaged in the intellectual, academic, and professional pursuits, and ultimately to insure student learning effectiveness, retention and success.
Your Professional Development Path to Amazing Learning
The CTL wants to be Your PD P.A.L. (Professional Development Path to Amazing Learning) and help connect you, your colleagues, or your department to learning opportunities that will meet your teaching and learning goals (instructional and non-instructional).  We encourage you to request learning resources, materials, consultation services and/or professional development workshops that are important to you and your team using our new PD P.A.L. program!
Using Your PD P.A.L. all MCC employees can make requests for:
Tailor-Made Self-Help Resources & Materials
Our knowledgeable staff have access to lots of great materials and resources that can help you meet your goals in the convenience of your own office. From online webinars to short-courses, let us help you find the perfect just-in-time learning opportunity.
Custom Sessions & Workshops
The CTL offers a schedule of workshops each semester, but we are happy to create and present a custom session for a group (4 or more individuals interested in the same learning opportunity) or department. Tell us what you want to learn, where (face-to-face or online) and when and we will be there!
Project Consultation Services
Looking to redesign a learning space? Considering a new technology tool or teaching and learning model? We can be a consultant or provide support to you as you ponder these big questions.
Get Started Today!
So tell us what professional development you want and when and where you want it. We'll work hard to get you what you need. To get started, complete the form. If you have trouble with the form, let us know.
Looking for an individual appointment with a staff member? Contact the CTL at 480-46(1-7331).
Learn more about what the MCC CTL has to offer: http://ctl.mesacc.edu/.
See our full Professional Development calendar: http://ctl.mesacc.edu/opportunities/calendar/