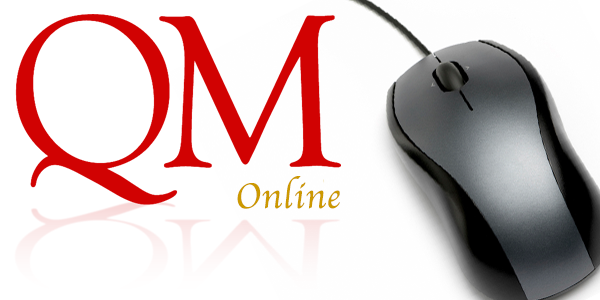 Learn about Quality Matters at MCC
APPQMR Session Begins November 3 – ONLINE
Register Now (Registration through HRMS/Time & Labor)
Quality Matters (QM) is a nationally recognized, faculty-centered, peer review process designed to acknowledge the quality of online/hybrid courses. The QM framework, implemented through a rubric, is about course design and making your course navigation and structure intuitive, so that students' questions will be more focused on the content of your course. QM recognized courses improve both student learning outcomes, student success, and retention.
Applying the Quality Matters Rubric – ONLINE COURSE
Monday, November 3rd - Sunday, November 16th (3 weeks)
COURSE#001817, Section #0005
Now featuring the Fifth Edition Rubric – Released in August 2014!
The Quality Matters course is designed to help you prepare your course for QM certification and is a prerequisite for the QM Peer Reviewer Certification (PRC) Course. This in-depth workshop explains each of the QM Rubric Standards through interactive activities and assignments.
Participants will complete the training with tools and ideas to design your course to meet QM and skills to become a Quality Matters peer reviewer. Course Syllabus – Abbreviated.
Please note that participants can expect to spend about 10-11 hours per week in this workshop to successfully complete it.
How do I register for the Quality Matters at MCC course? Who can register?
Registration is through the HRMS (MCCCD Time & Labor) system. View detailed registration instructions. Anyone in MCCCD interested in the QM Process and Rubric is welcome to attend.
Alternative Face-to-Face Session Option
A face-to-face APPQMR session, 7.5 hours, will be offered at MCC on Friday, November 21 from 9am – 4pm (with a lunch break). Course #001515, Session #0007.

Be CyberSecure!
October is National Cyber Security Awareness Month. This month is designed to engage and raise awareness of important cyber security issues in an effort to limit risk in the digital age.
Throughout this month MCCCD has been sponsoring activities and events to make the district aware of important security concerns.
Join the Discussion at MCC
Stop.Think.Connect. Learn how to Secure Your Assets with MCC's Director of IT Security Planning, Jeremy Kurtz, who will introduce the "Tbird Top Ten" cyber security tips. An important session for all MCC employees.
Co-hosted by College Technology Services and the Center for Teaching & Learning.
Wednesday, October 29, 12:00 – 1:00 p.m., Brown Bag Session
AS175, Center for Teaching & Learning Lab Room; AS Building – Southern & Dobson Campus [Please Bring your own lunch.]
Come alone OR bring your team.
Questions or Concerns?
Contact the MCC Center for Teaching & Learning
Email: ctl@mesacc.edu
Telephone: (480) 461-7331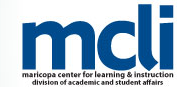 DIVISION OF ACADEMIC AND STUDENT AFFAIRS
Maricopa Center for Learning and Instruction (MCLI) 2015-2016 LEARNING GRANTS
Academic year 2015-2016 will be the fifteenth year of the Maricopa Community College District Learning Grants program.
The program is designed to support:
Innovative projects that are designed to enhance student learning, promote student success, and further innovation in teaching and learning.

Projects on a one-time, one-year basis.
Ideas and projects at the appropriate stage of development.
Qualifying proposals will range from formative ideas that explore learning concepts to fully tested models ready to be adopted and disseminated.
Who can Apply for Learning Grants?
Faculty (residential, adjunct, and one-year-only) are eligible to apply.

Adjunct faculty and one-year-only faculty should team up with a residential faculty member or department/division chair to provide an on-campus contact for the grant. Inclusion on a learning grant application does not guarantee future employment with Maricopa.

Faculty may be compensated through special services assignments throughout the duration of the grant. Each college determines how to distribute the funds for faculty participating in the grant.
How can the MCC Center for Teaching & Learning help me with the grant?
The MCC CTL, as a resource for innovative teaching and learning,  is happy to help you consider ideas for your grant application. We can connect you with best practice research in the areas of educational pedagogy and technology that align with your grant proposal. Contact us to set-up a time to talk about your innovative ideas! ctl@mesacc.edu or (480) 461-7331.
How Much Money is Available for a Grant?
Allocations are up to $12,000 per project, depending on project goals; types of activities and events proposed; resources required; degree of involvement of faculty, students, and administrators; and potential benefits to students.
Grant Preparation & Application:
Prior to submitting your grant proposal, you are required to discuss your project idea with your Vice President of Academic Affairs.You may also want to discuss your idea with your faculty development coordinator and department/diviaion chair.
2015-2016 Application Submission Period: October 16, 2014 through January 30, 2015
Application Deadline: 4:30 p.m., Friday, January 30, 2015
Award Status Notification: April, 2015
Details and application procedures may be accessed at: http://mcli.maricopa.edu/learning-grants
For additional information, contact:
Dr. Rob Morales, Instructional Designer
Maricopa Center for Learning and Instruction
Email: rob.morales@domail.maricopa.edu
Telephone: 480-731-8302
Read Past Happenings